Gifted & Talented Scholarships
Preston College are once again offering its popular Gifted and Talented Scholarship programme for the 2022/23 academic year.
A limited number of prestigious scholarships are available to any Year 11 applicant looking to study a full-time Level 3 course starting in September 2022. Take a look at the information below. Once you're ready to apply, please click here.
MEET SOME OF OUR SCHOLARSHIP LEARNERS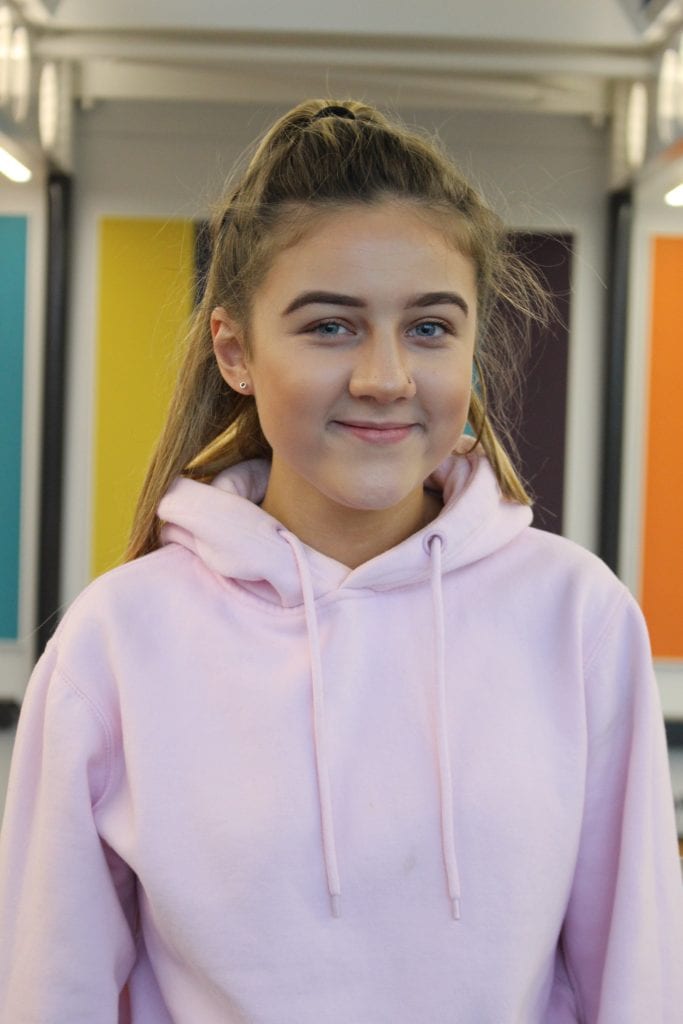 Katie – Child Development
Penwortham Priory Academy
I knew straight away that Preston College was for me. I enjoy meeting new people, everyone is great and the staff are very friendly and welcoming.
Connor – Professional Construction
St Bede's High School
The specialist course I wanted was only available at Preston College. It gives me the skills and qualifications I need to progress into the industry.
Dayana – Applied Science
St Cecilia's RC High School
I really enjoy the practical parts of my course, and I get to choose which specialism I want to study too, which is great.
What courses are eligible for the Gifted & Talented Scholarship?
Accountancy
Aeronautical Engineering
Applied Science
Business Studies
Dance
Digital: Computer Games Design
Electrical & Electronic Engineering
Health & Social Care
Engineering
Performing Arts
Professional Construction
Public Services
Sport inc. Fitness & Therapy
Travel & Tourism and Events Management
What can I get from the Scholarship?
£1,000 over the period of a two year Level 3 course
NEW Apple iPad
Free Travel Pass
Free College Gym Membership
Preston's College Ambassador Hoodie
Support from our extensive range of employer links
Evidence to support your UCAS application
Can I apply for a Scholarship?
Applications for 2022/2023 are open until Friday 29th April 2022. You should apply for a scholarship if:
You are currently in Year 11
You are applying for a Level 3 course listed above
You meet the entry requirements for your course
You have a skill or talent in your course choice
(For example, if you are applying for a 'Sport' course, you may volunteer at a local sports club or represent your school, county or country.)
Note: Each area may have additional entry requirements see the Application Form for details.
How can I apply?
Simply complete an application form by clicking here
All sections of the form must be completed in full – pay special attention to any minimum word counts required
A Personal Statement section is included within the form. It is essential that you clearly justify why you are suitable for a Preston's College Scholarship
How will my application be assessed?
Step 1: Application – Your application will be checked by the College to see if you meet the eligibility criteria
Step 2: Shortlisting – A selection panel will meet to decide if your application should be shortlisted
Step 3: Interviews – You will be invited to interview. Full details will be contained in your interview letter.
Step 4: Decision – You will receive a letter in July 2022 informing you if you have been successful/unsuccessful in securing a scholarship. If successful, you will be awarded a conditional offer.
What does the College expect in return?
If successful, Preston College expects:
Excellent attendance and punctuality
Performance at or above your target grade
Any additional requirements as outlined in your Scholarship agreement
Your help in promoting your course to potential learners – this will be via social media
If I do not receive a scholarship, will this affect my application to study at Preston College?
No. If you are unsuccessful in securing a scholarship, this will not affect your application for a full-time course.
For more information, please call our Schools Liaison team on 01772 225774.