Gifted & Talented Scholarships
Applications for the Gifted & Talented Scholarships are now closed for the 2022/23 academic year.
MEET SOME OF OUR SCHOLARSHIP LEARNERS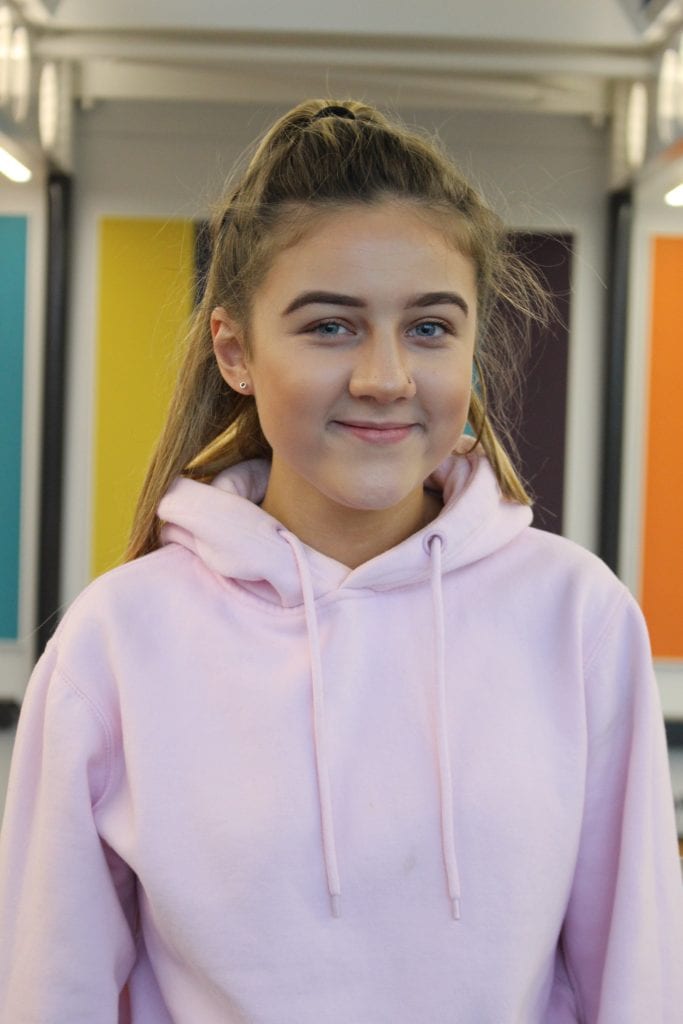 Katie – Child Development
Penwortham Priory Academy
I knew straight away that Preston College was for me. I enjoy meeting new people, everyone is great and the staff are very friendly and welcoming.
Connor – Professional Construction
St Bede's High School
The specialist course I wanted was only available at Preston College. It gives me the skills and qualifications I need to progress into the industry.
Dayana – Applied Science
St Cecilia's RC High School
I really enjoy the practical parts of my course, and I get to choose which specialism I want to study too, which is great.
Jorge – Games & Graphics
Blackburn Central High School
This course is the only course locally that allows me to be me and express myself in my work, whilst learning new things.
Suzanna Garrett
Professional Dance & Teaching
Parklands High School
Preston College provides me with the training and opportunities to turn a passion and something I love, into a career.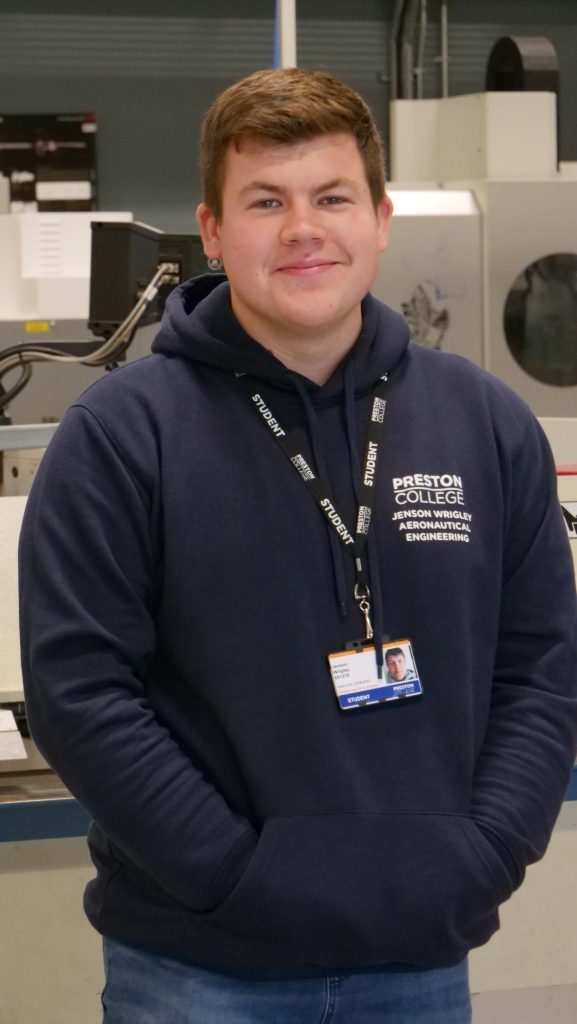 Jenson Wrigley – Aeronautical Engineering
Southlands High School
I chose Preston College as it was the only college that offered the course I wanted. I really enjoy all the practical lessons, and feel lucky we get to experience a real workshop environment.
What courses are eligible for the Gifted & Talented Scholarship?
Accountancy
Aeronautical Engineering
Applied Science
Business Studies
Games & Graphics
Early Years
Engineering
Health & Social Care
Media (Film & Photography)
Performing Arts
Professional Construction
Professional Dance
Public Services
Sport
Travel & Tourism with Events Management
What can I get from the Scholarship?
£1,000 over the period of a two year Level 3 course
Free Travel Pass
Free College Gym Membership
Preston College Ambassador Hoodie
Support from our extensive range of employer links
Evidence to support your UCAS application
Can I apply for a Scholarship?
Applications for 2022/2023 are now closed.
How will my application be assessed?
Step 1: Application – Your application will be checked by the College to see if you meet the eligibility criteria
Step 2: Shortlisting – A selection panel will meet to decide if your application should be shortlisted
Step 3: Interviews – You will be invited to interview. Full details will be contained in your interview letter.
Step 4: Decision – You will receive a letter in July 2022 informing you if you have been successful/unsuccessful in securing a scholarship. If successful, you will be awarded a conditional offer.
What does the College expect in return?
If successful, Preston College expects:
Excellent attendance and punctuality
Performance at or above your target grade
Any additional requirements as outlined in your Scholarship agreement
Your help in promoting your course to potential learners – this will be via social media
If I do not receive a scholarship, will this affect my application to study at Preston College?
No. If you are unsuccessful in securing a scholarship, this will not affect your application for a full-time course.
For more information, please call our Schools Liaison team on 01772 225774.