Neil Mellor to deliver keynote Q&A to Preston's Centre of Sporting Excellence
11 February 2021
Preston's Centre of Sporting Excellence are delighted to announce that former professional footballer and current Sky Sports News Presenter, Neil Mellor, will be joining them for an exclusive Q&A session on Mental Resilience with their current students and applicants during this half-term.
The Neil Mellor Q&A session is part of a week of activities for those who are interested in a career of sport. The week kicks off with a sports quiz on Monday which is open to all. Other events in the week are exclusively for those who are students and applicants such as the fitness sessions on Tuesday, Neil Mellor on Thursday and finally on Friday a Football Analysis and Planning session.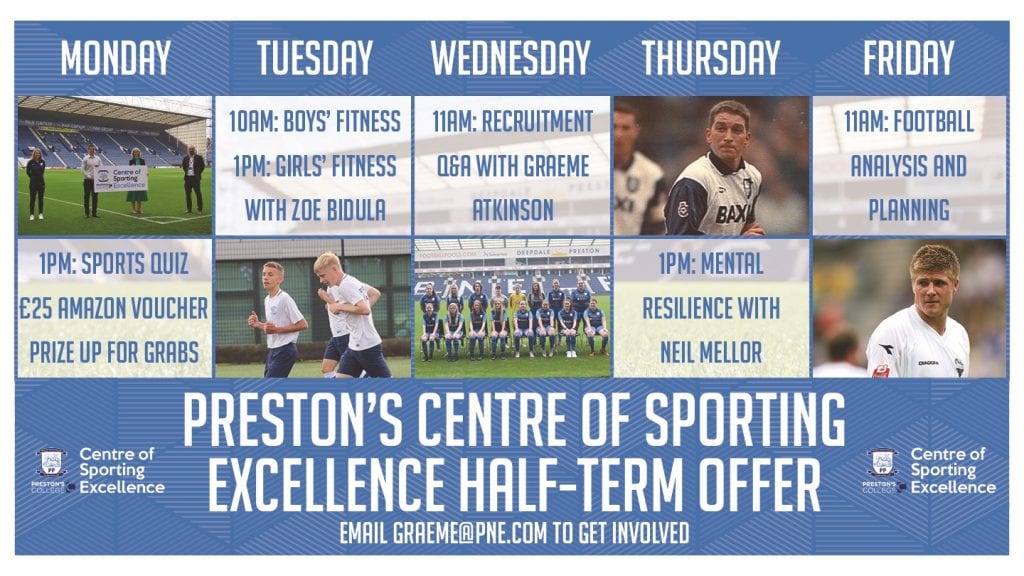 To register for half-term activities email graeme@pne.com
Preston's Centre of Sporting Excellence is a partnership between Preston North End Community and Education Trust and Preston's College.
To apply for a place please visit www.preston.ac.uk/apply