Hear from our Apprentices
We recruit over a thousand apprentices each year; from school leavers, college leavers, adults looking for new career prospects to current members of staff in orhttps://www.youtube.com/watch?v=GEtzTf-TMZU&t=1sganisations looking to upskill.
Here, some of our apprentices tell us why they chose an apprenticeship, what it means to them and what value they have brought to the organisation they work for.
Follow these amazing apprentices as they embark on very different career paths, from apprenticeships with Leyland Trucks, Taylor Wimpey, Premier Hose Technologies, MHA Moore and Smalley, Eric Wright Construction and Lancashire Constabulary. Hear why they chose to study through the apprenticeship programme and where they hope these skills and qualifications will take them in their future careers.
Meet Paige – a Level 3 Business Admin apprentice with Preferred Locums
Meet Emily – a Level 3 Beauty Therapy apprentice at Enhance Beauty Bar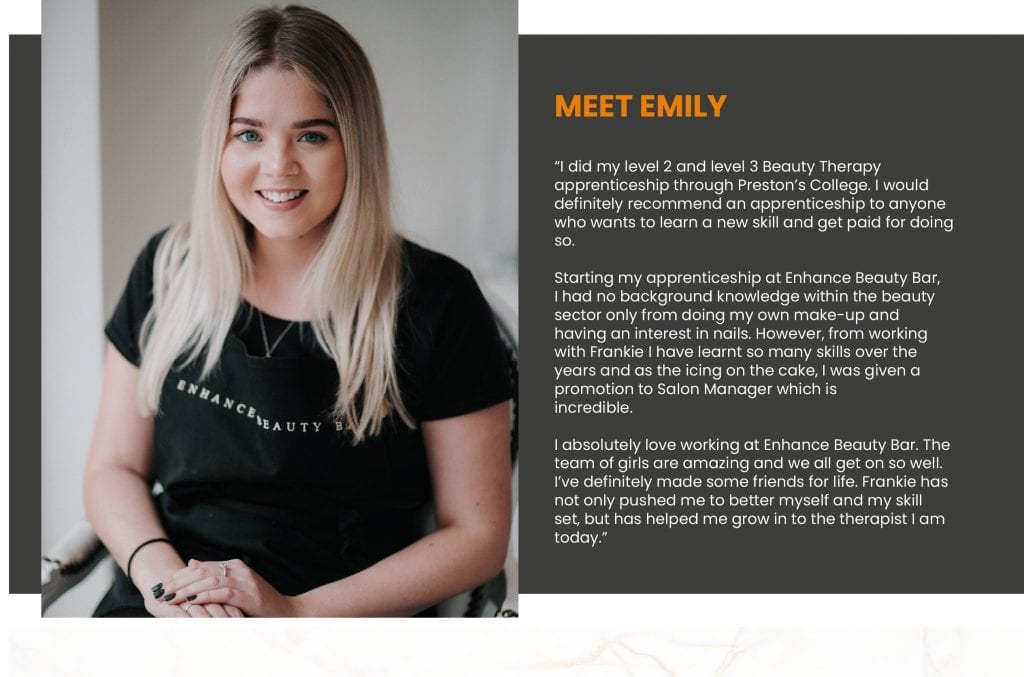 Meet Josh who is progressing onto the Level 4 AAT Accounting Apprenticeship
Meet Kian – a Level 2 Site Carpentry apprentice with Taylor Wimpey
Meet Danielle – a Level 3 Business Administrator apprentice with Lancashire Constabulary
Meet John – a Level 3 HGV Service & Maintenance Technician with Merseyside Fire & Rescue Service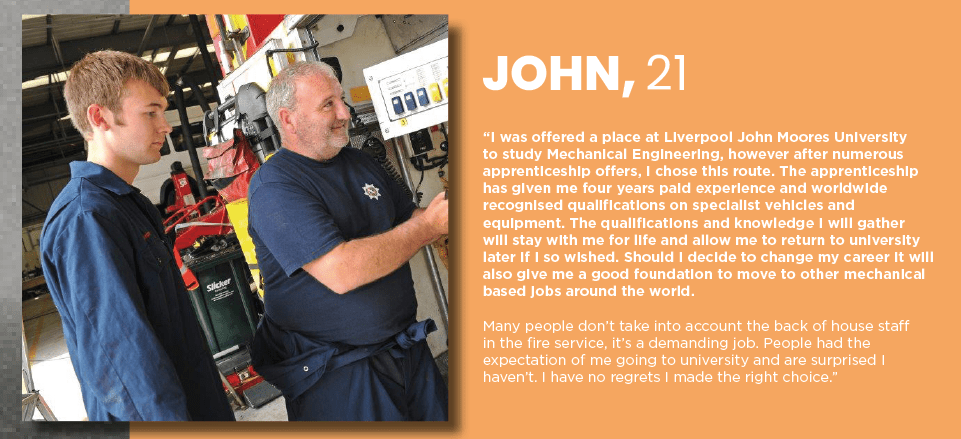 Meet Emily – a Fabrication & Welding apprentice at Leyland Trucks
Meet Josephine – a Level 3 Business Administrator apprentice with Harrison Drury
Meet John – a HNC Electrical Design Engineer apprentice at Eric Wright Group Ltd
Meet Holly – a Business Admin apprentice for the Information, Compliance & Disclosure Team at Lancashire Constabulary