A night at the BIBAS 2022
21 September 2022
Preston College were honoured to attend the BIBA Awards as sponsor of the 'Employer of the Year Award' category.
Congratulations to all of the finalists and in particular, a huge Well Done to Service Care Solutions who took the coveted title of 'Employer of the Year' for the second consecutive year!
Service Care Solutions, a recruitment agency located on Starkie Street in Preston City Centre, has been operating for over 16 years and employs around 90 staff. They specialise in recruiting both temporary and permanent staff across nine divisions including Healthcare, Social Care, Legal, Mental Health, Criminal Justice, Sales and Business Support, Housing and Construction. The company operates nationwide for a wealth of private clients, local authorities, and NHS trusts.
Linzi Monks, Head of Apprenticeships at Preston College says: "Service Care Solutions have now won this accolade back to back 2 years running, it was great to see how much they had continued to build on the strength of their employees in the last year. It was clear to see by their reaction when they won, just how much it meant to them!
The applications in this category were very strong, it was a tight race. It was inspiring to hear how these businesses continually look out for the wellbeing of their staff and how they develop their infrastructures to support their workforce whilst maintaining clear business objectives.
Service Care Solutions demonstrated innovative management initiatives that had enabled their business to grow substantially whilst employing strategies that had a positive impact on their staff motivation and engagement. Their investment in their staff through education and training encourages internal progression and succession planning and their values led approach creates tangible benefits for their workforce and makes them an excellent recipient for Employer of the Year."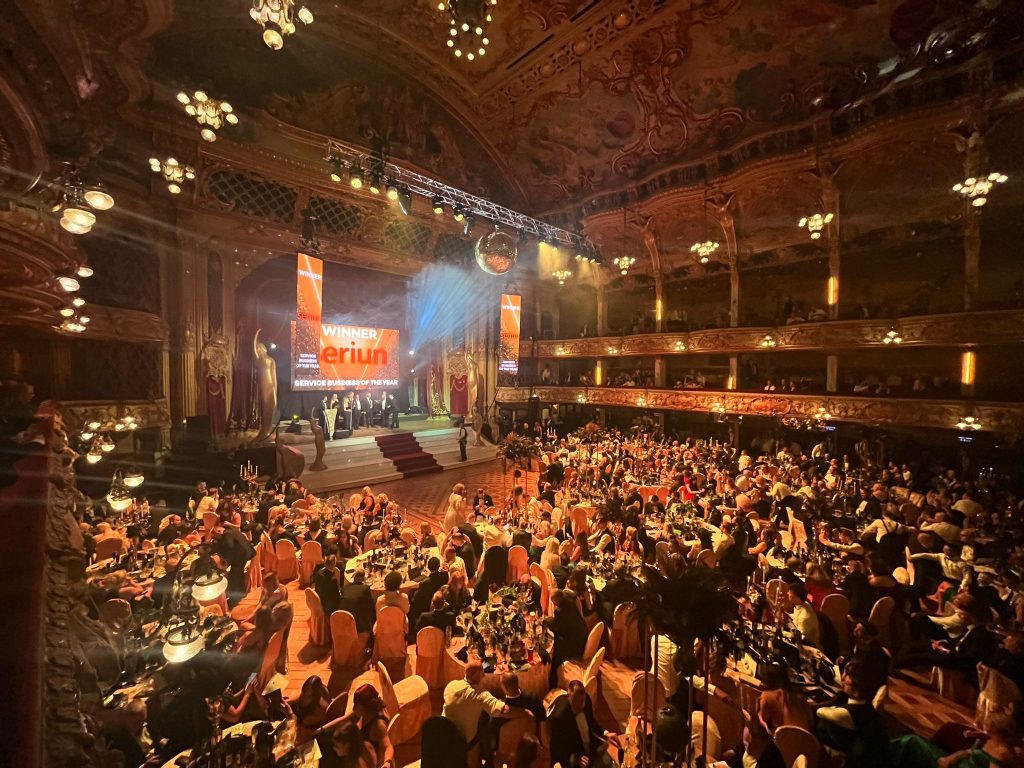 This award was open to businesses that could demonstrate exceptional commitment to skills workforce development, supported by excellent employment practices, rewards programmes and employee engagement.
The judges were looking for:
An open, inclusive work culture
Best Practice and inspiring leadership and management
Staff training, development, retention, and recruitment
An innovative working environment and staff facilities
Encouraging young people into the business via work experience, apprenticeships or traineeships
Linzi adds: "The BIBAS is always a wonderful evening where businesses come together to celebrate their achievements and their success over the year. The room is filled with amazing people who have collectively worked so hard to get to where they are and to be recognised for their hard work and dedication. A huge well done to all of the finalists of the evening. It really is a privilege to share the evening with such remarkable people of which we were proud to support."