Apprentice Becomes Finalist at the EVA Awards!
23 September 2021
Grace Raines, a former apprentice at Preston College has been shortlisted for 'Employee of the Year' at the EVA Awards!
Grace, who works for Lantei Ltd, an electrical compliance contractor, has been shortlisted for 'Employee of the Year' and is competing against five other finalists in the category which had over 250 entries!
Grace says: "I'm incredibly proud to be shortlisted for this award and it's great to be amongst so many inspiring women in the final. I'm only in the 2nd year of my career in management, and to be in the final 6 for this award amongst over 250 entries is such an amazing achievement for me. Obviously I would love to win but there are 5 other fantastic women I am up against."
"I recently gained my level 3 ILM in team leadership and diploma in management from Preston College, and this was a course that was suggested to me by manager Jon Greenwood, who has completed the Level 5 course the previous year. I had expressed my desire to improve my leadership skills and to progress in my role at Lantei, and once I began the course I quickly excelled from Housing Assistant to Team Leader, to Operations Manager in May this year.
"The course has taught me so many valuable skills and a massive amount of knowledge to be able to help our team grow and keep my team happy! I have learnt how to give feedback effectively, solve problems and make decisions, and manage my team to help achieve our most successful financial year ever.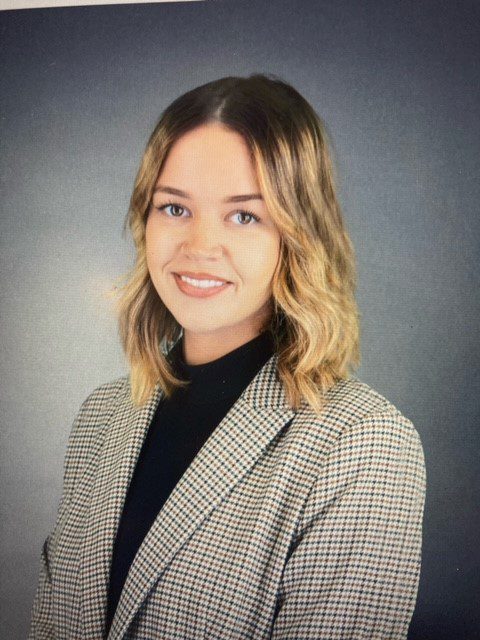 "It has been really difficult with the pandemic hitting half way through my course, so I have to say I missed being present in the classroom as I enjoy learning with other people. But I thoroughly enjoyed the self-awareness unit, it made me completely aware of my weaknesses and where I need to improve. I have actively been trying to change these elements of myself to become a better manager every day.
"I have to say as well that Janine was a fantastic tutor, full of knowledge in the field and she really inspired me in my role and my learning! She gave me guidance to help me pass the course, always checking in with my progress to ensure I was on track and offering amazing support where required. I'm looking at enrolling on the level 5 course in the near future, so I hope Janine will be teaching that course too.
"My plan moving forward is to continue in the role I am in for the time being; I want to be the best I possibly can in my position before progressing elsewhere. I am also inspired by doing more community work and helping other people. In the social housing sector, we regularly see families or individuals in society struggling, and I want to use my position to drive more community and charity work in our department. I am currently researching regular donations to the Foxton Centre and to WomensAid charities in our area so hopefully this can be rolled out in the near future for our team. I have also recently completed mental health awareness in the workplace training, and as a result of this is being rolled out across management at Lantei to help anybody struggling with their mental wellbeing at work.
"I'm really looking forward to what the future holds for me. I've got so much to look forward to and the future really excites me, especially when I have the support of some inspirational leaders and managers at Lantei. Hopefully there are more award nominations to come in the future!"
We wish Grace a huge good luck in tomorrow's event and we look forward to hearing all about her future successes.