Preston College Business School
Welcome! As one of Lancashire's leading educational institutions, we are proud to officially launch our new Business School, which encompasses a comprehensive portfolio of business and professional courses and apprenticeships, offering a gateway to learning opportunities and professional growth for individuals and forward-thinking employers alike.
Our Business School's holistic approach is designed to empower learners with the essential skills, knowledge and real-life experiences that are necessary to thrive in an ever-evolving landscape of modern business. With various educational pathways to choose from, whether you are a budding entrepreneur, a future leader, somebody looking to upskill to advance their career or an employer aiming to bridge a skills gap within your workforce – there are courses and apprenticeships for all levels!
Preston College Business School currently offers pathways in the following business disciplines: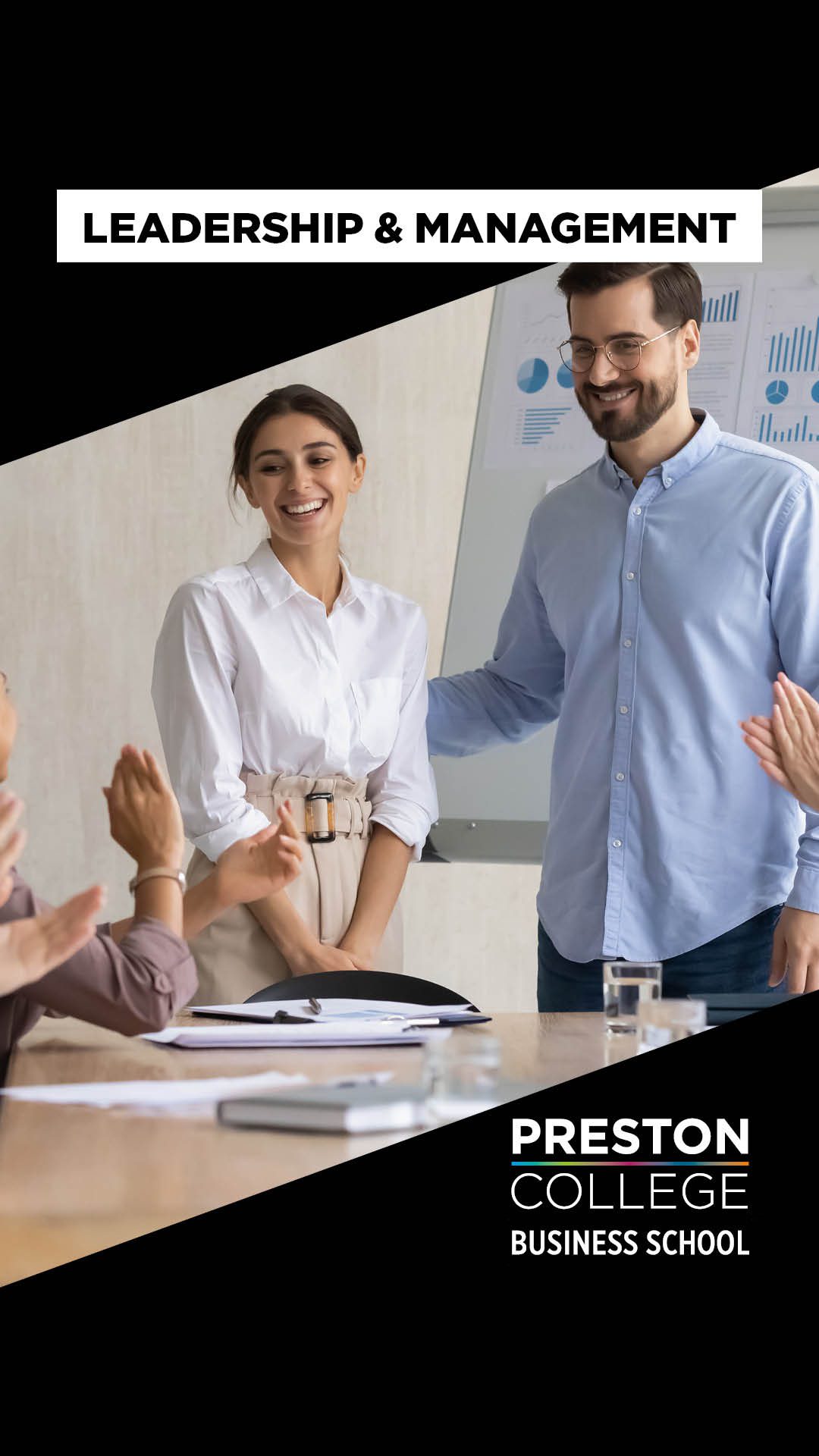 Leadership and Management
Leadership and Management courses are designed to help you support and engage in effectively leading and managing teams and organisations. Key areas of focus include leadership principles, strategic planning, team building, communication skills, decision making and much more. These versatile qualifications offer both course and apprenticeship pathways, starting at Level 2 through to Level 5 and are designed to equip you with the knowledge, skills and behaviours needed to excel in leadership and management roles.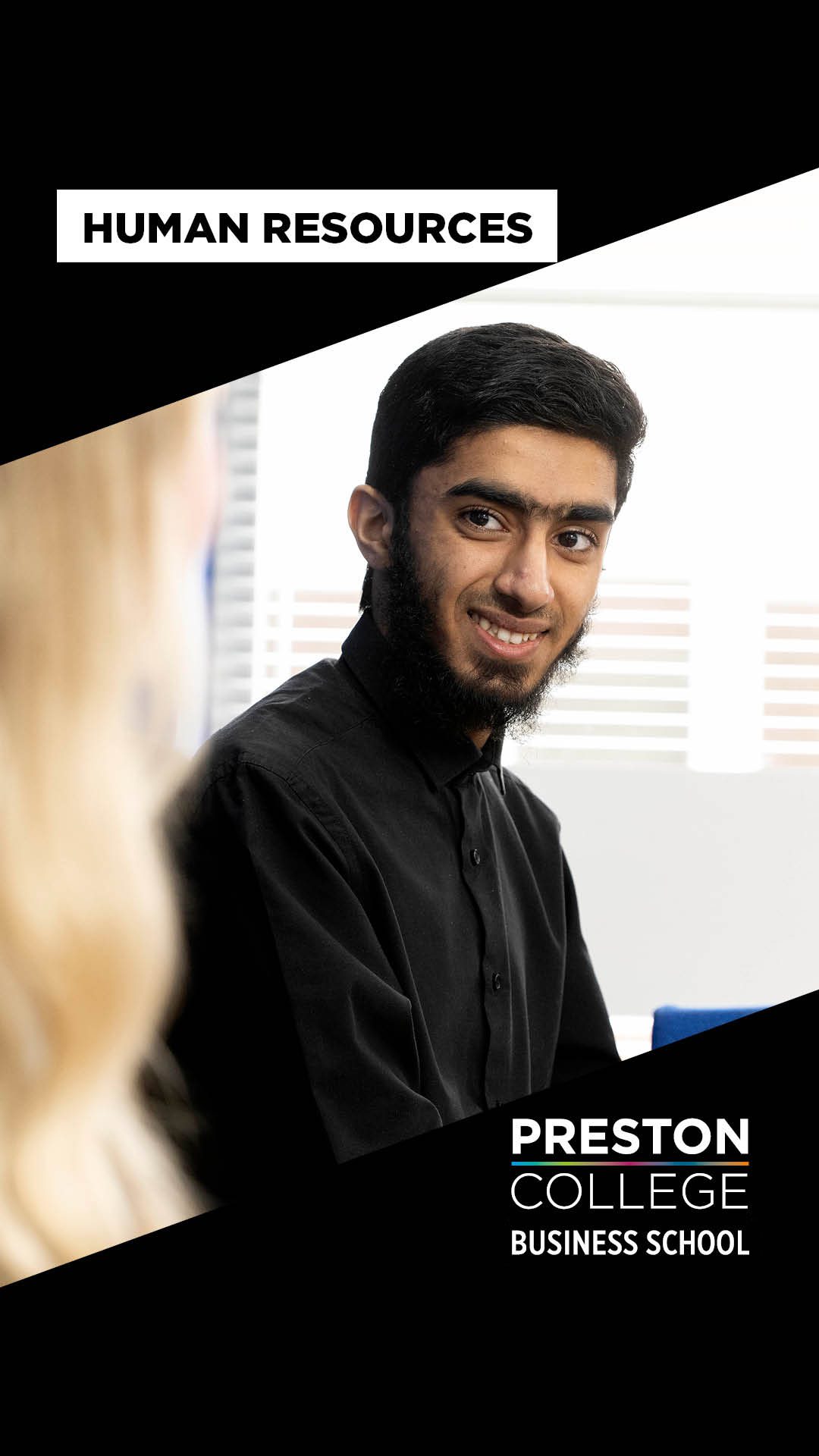 Human Resources
Human Resources (HR) is a crucial function within organisations responsible for managing the workforce, promoting a positive work environment, and aligning strategic organisational goals together with the goals and needs of employees. Our Level 3 apprenticeships in this field are a valuable pathway if you are interested in building a career in human resources or payroll.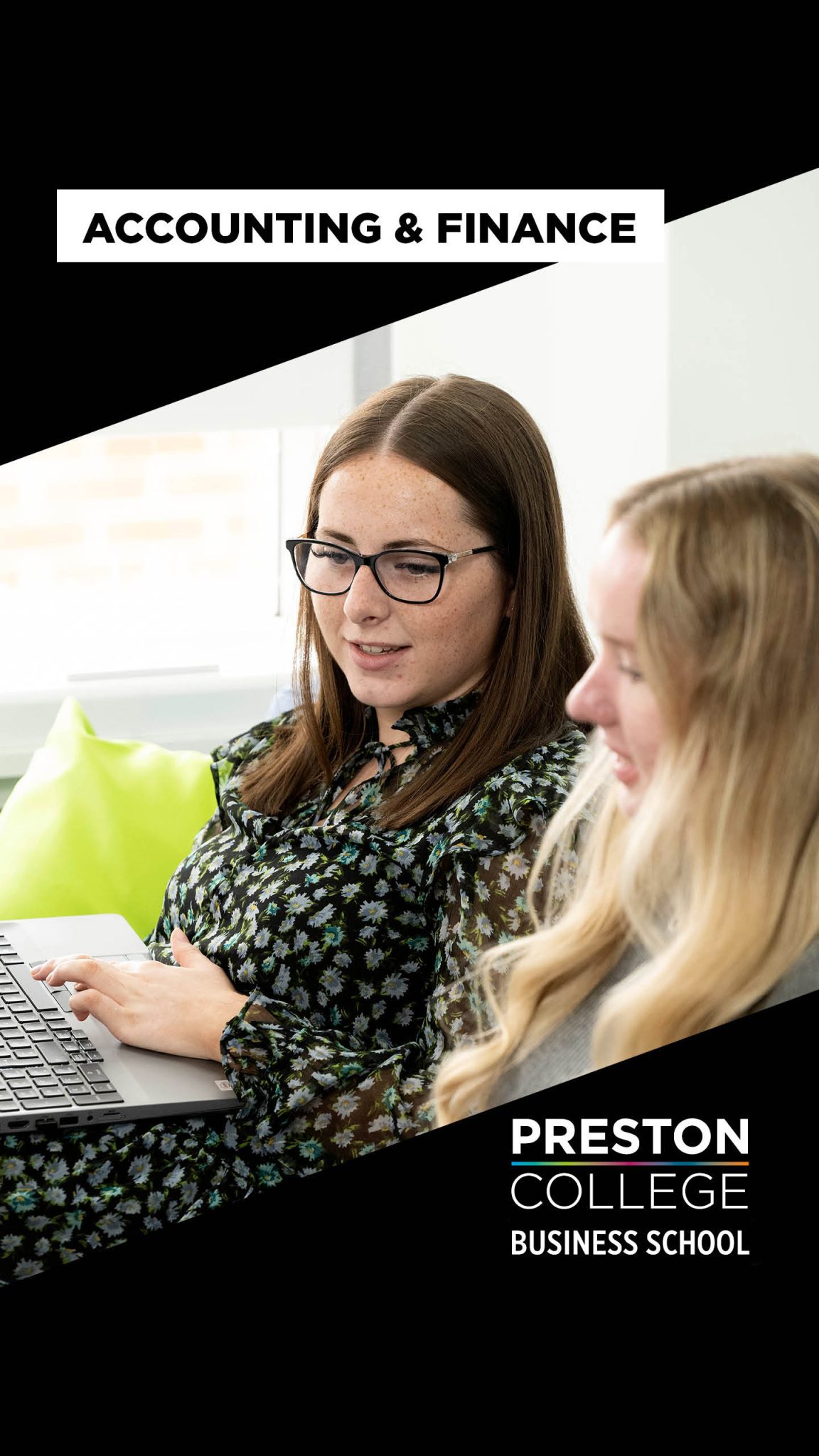 Accounting and Finance
Accounting and Finance is dynamic and constantly evolving industry that needs to adapt to changing economic conditions and innovations in financial technology. Whether you are looking to boost an already established career, beginning on a new career path, hoping to work in a self-employed capacity or looking to increase your earning potential, our range of qualification pathways provide opportunities to acquire versatile key skills and knowledge that play a critical role in organisations far and wide!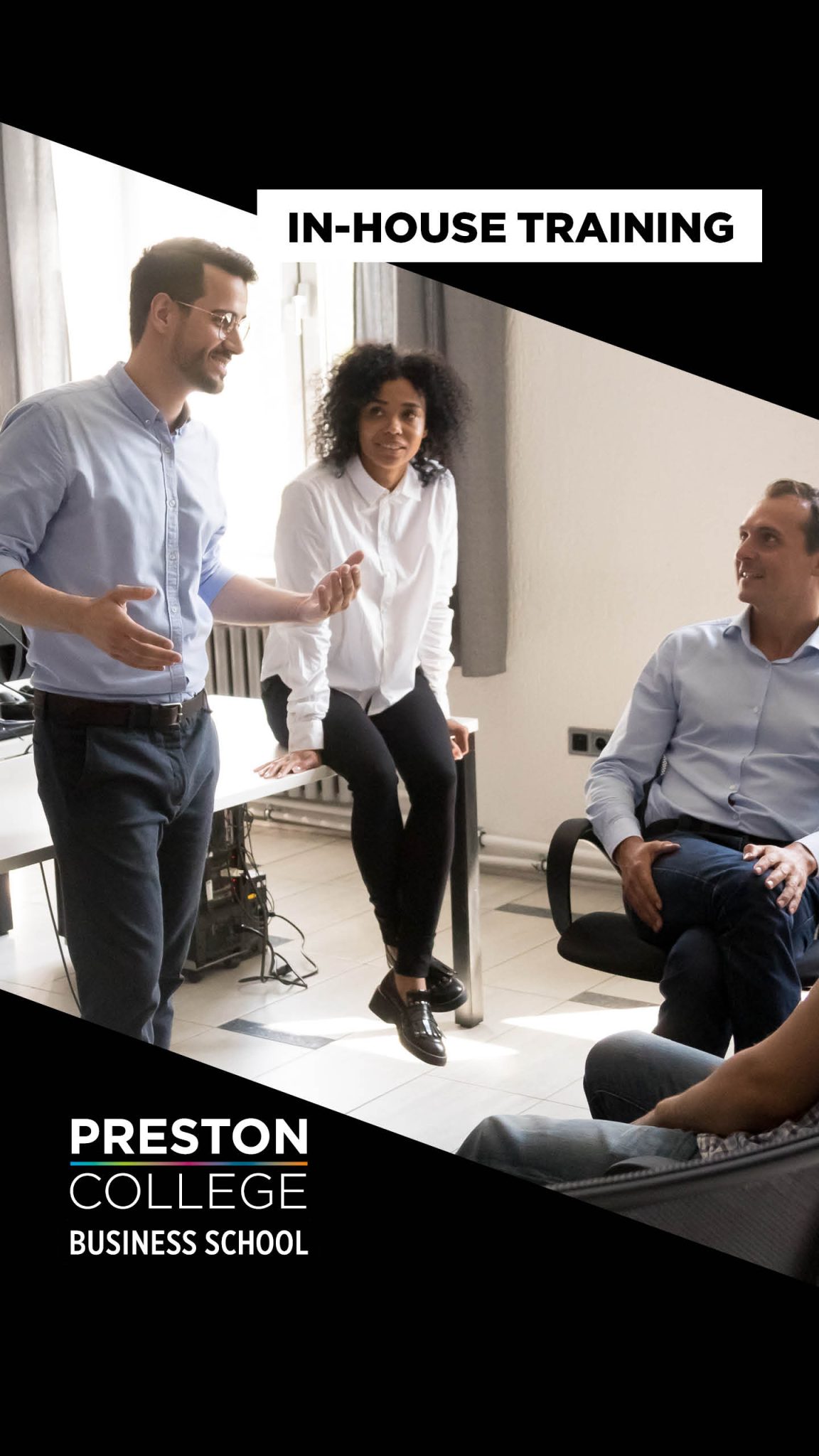 Project Management
Every project needs to be managed to ensure its success! Our apprenticeship pathways in this field provides you with structured learning within the workplace to prepare you for a career in project management. Project Management is a critical discipline across numerous industries helping organisations efficiently execute projects and achieve their strategic goals.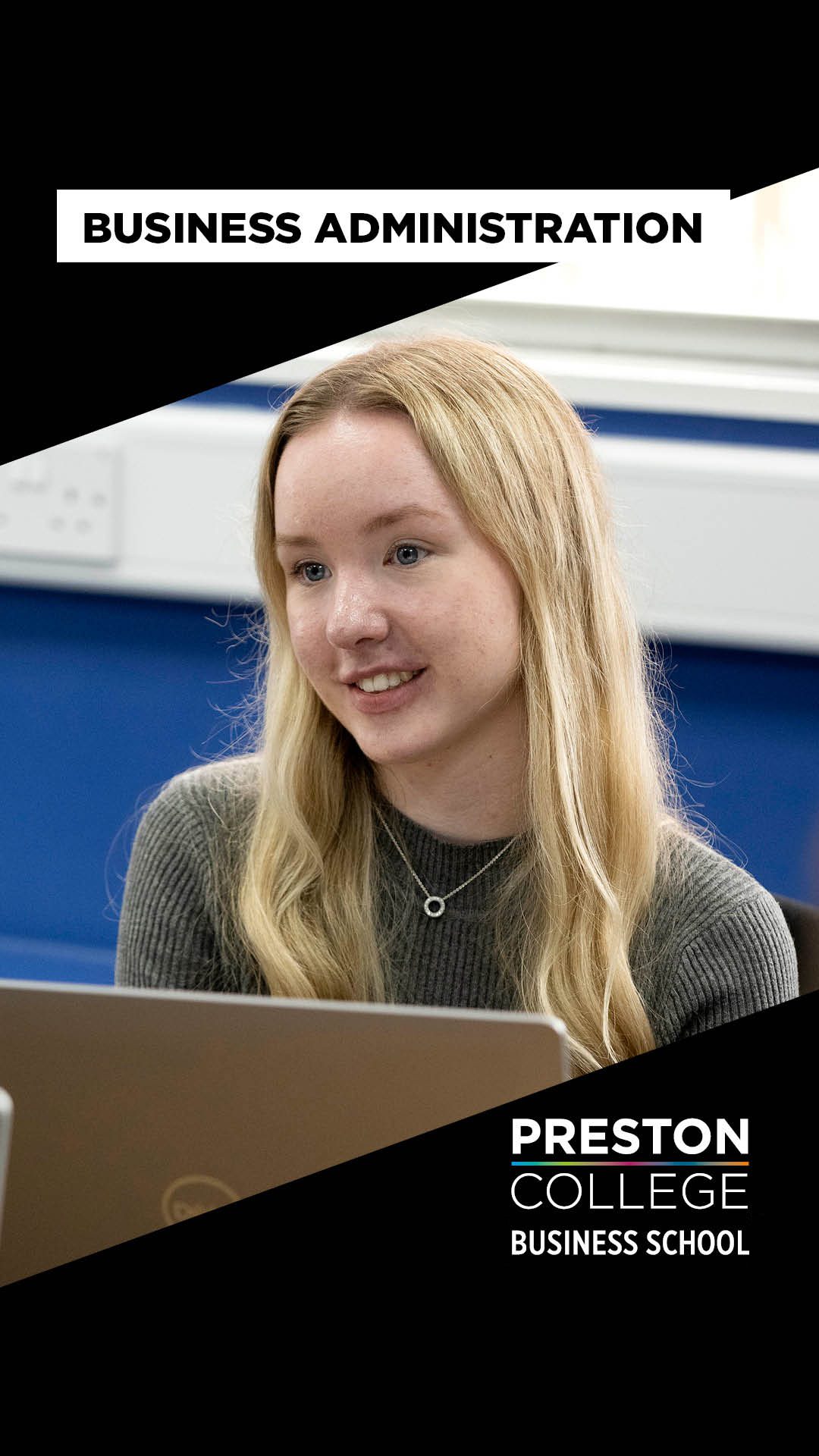 Business Administration
Business administration offers a multifaceted role that involves overseeing the day to day operations and strategic direction of an organisation. Professionals working within this field must possess a wide range of skills from leadership and problem-solving to financial acumen and adaptability. Our Level 3 Business Administrator apprenticeship is designed to equip you with the knowledge, skills and behaviours to navigate the complex and dynamic world of business.
Customer Service
Customer service is a critical position within an organisation focused on providing support, assistance, and a positive experience to customers. Customer service roles are pivotal in building and maintaining a positive brand image, fostering customer loyalty, and can often significantly influence the overall perception of an organisation.
You may also be interested in….
Bespoke Employer Training
We understand that for many of our employer partners, one size does not fit all when it comes to education and professional development. That's why we are proud to offer a completely tailored bespoke training experience, designed to meet your unique needs and organisations goals. Through the delivery of personalised, industry relevant training solution, we can empower and inspire your teams and wider workforce to excel and reach their full potential.
To find out more click here or contact Claire Woods on 01772 225535 or email cwoods@preston.ac.uk
In-House Employer Training
In-house training offers a cost effective, convenient and tailored training solution held at your place of work (or venue of choice) ensuring minimal disruption to your employee's work routines. Our in-house training can be scheduled at times that suit your business operations, whether that's during working hours or off-peak hours and can be specifically tailored to address unique needs, challenges or development goals for your workforce.
To find out more please contact Claire Woods on 01772 225535 or email cwoods@preston.ac.uk
Upskilling
Designed to boost your confidence for employment and enhance or build your office skills. You'll gain skills to advance your current career prospects, develop the skills required for an administrative role, or even allow you to follow a different career path completely.
To find out more click here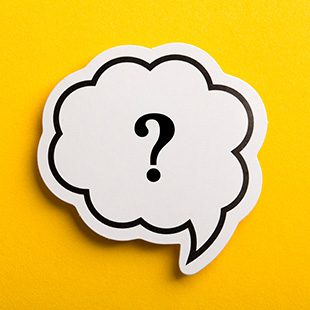 Get in Touch
If you would like to ask a question about the Preston College Business School, you can contact our team of advisors using the button below.