Taylor Wimpey Supports Preston's College Construction Learners
3 March 2021
Taylor Wimpey, a national house builder with a local presence, has developed an innovative recycling scheme to reduce construction waste and support the education of future construction trades and professionals.
Throughout 2020 and into 2021 Taylor Wimpey has supported Preston's College learners with a recycling initiative recycling, supplying surplus bricks, timber and paint via Crown Paints Mintec.
Head of School Construction and The Built Environment Preston's College Mark Taylor says:
"On behalf of Preston's College, I would like to thank Taylor Wimpey PLC for providing high class materials that our learners can use to develop industry skills and receive a high-quality technical education. Reducing construction waste is an important aspect and linked to the reduction of carbon emissions and minimise the environmental impact, which will enable a more sustainable society for future generations.
"The social value and community benefit by this act and innovate scheme is very impactful and enables Preston's College to carry on training our learners to be the most employable and ready for industry."
Victoria Hall Project Lead at Taylor Wimpey adds "We are delighted to donate materials to assist Preston's College and their learners.  To be able to assist with developing skills of future generations, to be ready and eager to enter the construction industry is our pleasure, and we will continue to do so. The fact that this goes hand in hand with minimising the impact on the environment is a win-win."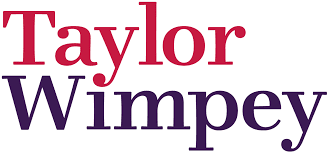 Preston's College has a comprehensive Construction provision for school leavers, apprenticeships and adults looking to retrain and/or upskill in their current roles.
For more information about our Construction and the Built Environment programmes, please visit www.preston.ac.uk or contact our friendly course team on 01772 225522 e: appsinfo@preston.ac.uk