Principal's Welcome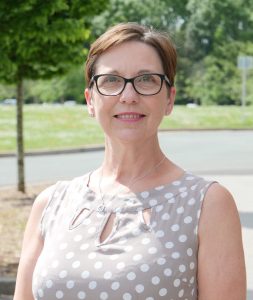 At Preston College we take great pride in supporting all of our learners to achieve the qualifications and outcomes they need, alongside the technical skills, knowledge and experience that employers and universities are looking for. In short, it's our mission to help make learners the most employable and to thrive in their chosen career.
We see real success with over 90% of 16-18 year old full-time learners going on to further study, an apprenticeship or employment. There is still a perception that A-Levels are the only route into Higher Education. Our range of Level 3 Extended Diplomas are the effective equivalent to three A-Levels and are accepted as an appropriate route into Higher Education, with a significant number of College learners successfully securing a place at University.
Recent research has highlighted that 85% of jobs in 2030 do not yet exist and that one third of all jobs are at high risk of automation. Preston College has a wide sector-based technical and professional offer at all levels, with the additional focus on preparing resilient and adaptable learners who will be able to cope with the ever changing world of work. Our relationships with employers and businesses ensure that our provision and work experience is relevant and of high quality.
Our sector specialist staff and industry standard facilities make the College an exciting and enjoyable place to be, all delivered in a supportive and caring environment. We look forward to welcoming you to Preston College.
Louise Doswell Principal and Chief Executive